A police officer who tasered her personal power's race relations adviser, after mistaking him for a suspect, has been discovered not responsible of assault.
Performing Sergeant Claire Boddie approached Judah Adunbi, 64, with one other officer within the Easton space of Bristol on 14 January final yr.
Mr Abundi stated that after being tasered, it "felt like my head was frying".
Salisbury Magistrates' Courtroom heard that Mr Adunbi had been repeatedly mistaken for a suspect each earlier than and after the incident.
Ms Boddie believed she had used cheap power when she used her weapon in opposition to Mr Abundi.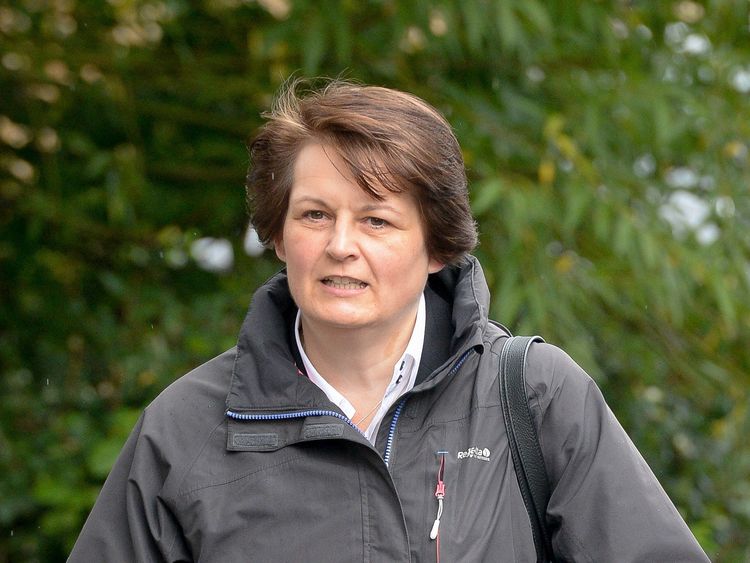 Richard Posner, prosecuting, informed the courtroom that Mr Abundi grew to become more and more annoyed and swore at officers once they approached him at about 9pm.
Mr Abundi refused to determine himself, as was his authorized proper, the courtroom heard.
In body-worn digicam footage proven in courtroom, each PC Boddie and the officer inform Mr Abundi they imagine he appears like Royston McCalla, a suspect wished by police for failing to show as much as courtroom, and somebody who had warnings for violence and weapons on his file.
Within the footage, Mr Abundi repeatedly shouts on the officers to go away him alone, saying they're "victimising" him.
He's being pursued for "no f****** motive", he provides, and calls the officers "racist".
When requested to provide his identify he may be heard saying: "Why are you following me round?
"F****** depart me alone.
"Do not ask me any questions, I do not give a rattling. Go and discover who you are in search of.
"I am not providing you with my identify, as a result of it's my proper. I've performed no fallacious.
"I haven't got to let you know candy jack. You wanna arrest me? Go on. Arrest me."
Mr Posner informed the courtroom Mr Adunbi had his palms by his aspect earlier than the alleged assault.
Within the footage he seems to maneuver away from the officers and stands other than them.
As he falls to the bottom, a bystander who was filming the incident may be heard telling the officers: "That was completely uncalled for and pointless."
Mr Adunbi then throws his pockets to the bottom and yells: "There's my ID, test my ID, why will not you test my ID," earlier than giving his full identify.
Mr Posner stated: "He made it clear it was not him. He wasn't below arrest. He was upset and swore on the defendant.
"There was no good motive for (discharging the Taser).
"It was not in self-defence, it was not in defence of PC Darren Weston, and in doing so Claire Boddie demonstrated an illegal use of power to have an effect on an arrest."
Extra follows…